Beauty and the Beast: The Enchanted Christmas – Η Πεντάμορφη και το Τέρας: Τα Μαγεμένα Χριστούγεννα
All the magic of Disney's legendary classic continues.
Nov. 11, 1997
Canada
72 Min.
G
Synopsis
Ένας άπονος πρίγκιπας αρνείται να δώσει ελεημοσύνη σε μια ηλικιωμένη γυναίκα. Εκείνη, που στην πραγματικότητα είναι μάγισσα, τον μεταμορφώνει σε τέρας και τον καταδικάζει να ζει σε έναν έρημο, σκοτεινό πύργο έως ότου βρει την αληθινή αγάπη.
Belle prepares the castle for Christmas against Beast's wishes, trying to bring him happiness for the season…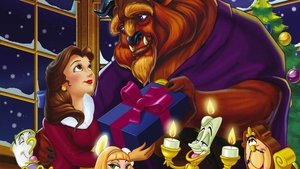 Original title
Beauty and the Beast: The Enchanted Christmas
IMDb Rating 6.1 7,956 votes
TMDb Rating 6.1 642 votes