People Like Us – Άνθρωποι σαν κι Εμάς
Find your family.
Jun. 29, 2012
USA
114 Min.
PG-13
Synopsis
Ο Σαμ ένας 20χρονος έμπορος κλείνει μία συμφωνία τη μέρα που μαθαίνει ότι ο πατέρας του βρίσκει αιφνίδιο θάνατο. Παρά τις αντιρρήσεις του, ο Σαμ καλείται στο πατρικό του, όπου πρέπει να τακτοποιήσει την κληρονομιά του πατέρα του και να επανασυνδεθεί με την οικογένειά του. Ενώ ικανοποιεί τις τελευταίες επιθυμίες του πατέρα του, ο Σαμ ανακαλύπτει ένα συγκλονιστικό μυστικό που φέρνει τα πάνω-κάτω. Έχει μία 30χρονη αδερφή, τη Φράνκι την ύπαρξη της οποίας αγνοούσε. Όσο εξελίσσεται η σχέση τους, ο Σαμ αναγκάζεται να αναθεωρήσει όσα πίστευε για την οικογένειά του και να επανεξετάσει στην πορεία τις δικές του επιλογές.
It tells the story of a struggling man who, after flying home to L.A. for the funeral of his estranged record-producer father, discovers that the will stipulates that he must deliver $150,000 in cash to a 30-year-old alcoholic sister he never knew existed, and her troubled 12-year-old son.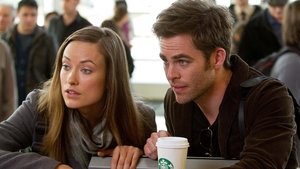 Original title
People Like Us
IMDb Rating 7.1 39,366 votes
TMDb Rating 6.8 418 votes