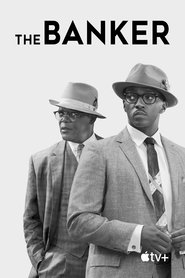 The Banker – Ο Τραπεζίτης
Don't pay the man. Be the man.
Mar. 06, 2020
USA
120 Min.
PG-13
Synopsis
Στη δεκαετία του 1960, δύο επιχειρηματίες εκμεταλλεύονται ένα έξυπνο επιχειρηματικό σχέδιο για την καταπολέμηση της ενσωμάτωσης των κατοικιών – και την ισότιμη πρόσβαση στο αμερικανικό όνειρο.
In the 1960s, two entrepreneurs hatch an ingenious business plan to fight for housing integration—and equal access to the American Dream.
Original title
The Banker
IMDb Rating 5.8 131 votes
TMDb Rating 7.6 7 votes